Manual Squeeze Chutes

For questions or more information on the products below, email or call us at 308-520-2729.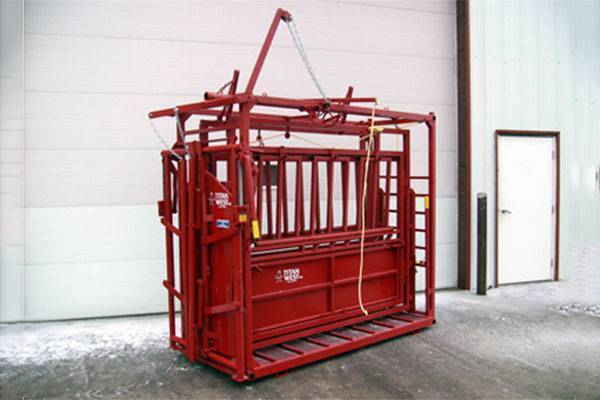 Titan standard working CHUTE

The TWI Standard Working Chute is one of the Strongest Working chute's available today. It is a heavy duty, all steel unit, built to take abuse. The frame is of 2" square and 2 x 3" rectangular tube, high strength steel tubing: with all stress points reinforced for added strength and durability. The rumber floor is standard, with cleats every 6" to provide extra traction. The chute's size is large enough to handle the exotic breeds, yet versatile enough for calves.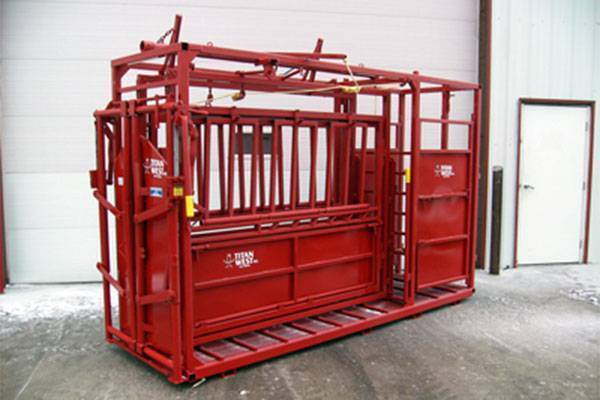 Titan COmbo AI CHUTE
The Combo AI Chute has all the features of the working squeeze chute with the addition of a palpation cage with a common floor. The palpation cage is accessible from both sides. It is adjustable in width and will attach directly to TWI's Circular Working Facility.
TWI Chute Features:
Double acting squeeze
Double side width adjustment
Will handle all sizes of cattle
Both sides of the squeeze are gates
Each side gate is equipped with shoulder high quick latch access doors
Both sides feature foot doors
Includes TWI's unique "crowd ahead" bar
Tail gate is a vertical drop gate that can be locked either up or down
Controls are fully reversible
Optional Features:
TWI Quiet Package- consisting of a Rumber® floor and springs in the drop doors make the TWI chute one of the quietest chutes on the market
A manual or self catching Priefert Headgate. Most any head-gate may be mounted onto an TWI Working Chute or Combo AI Chute
A portable version of each chute is available
Optional Headtable available for Headgate
Scales available
Rubber louvers
Grooming Bars
8'' Neck Excess Door
Palp cage EZ Latch. No hands
Horizontal slide gate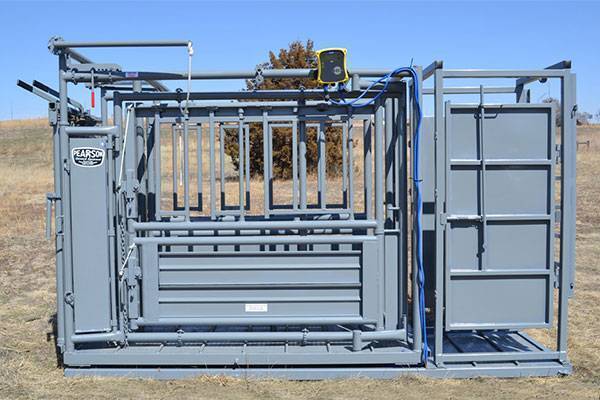 Pearson Manual CHUTE

Info: Built by quality craftsmen, our patented designs have been used in the industry for over 50 years.  We were the first to introduce vertical sides that allow cattle to move into the chute easily and stand in a natural position.  Our chute will automatically adjust to any size animal as the chute is squeezed with no climbing sides or excess slipping.  The heavy, rugged construction is powder coated for durability and designed for livestock and operator safety