Loading Chutes

For questions or more information on the products below, email or call us at 308-520-2729.


Winkel 16' Stationary Loading Chute

Expect more from Winkel on every product they offer. Feature after feature will assure faster, easier livestock handling and offer maximum life from their custom, one-at-a-time manufacturing with only quality materials. Our new Stationary Loading Chute offers the livestock operator the first adjustable height chute of this size for loading/unloading to meet any size operation.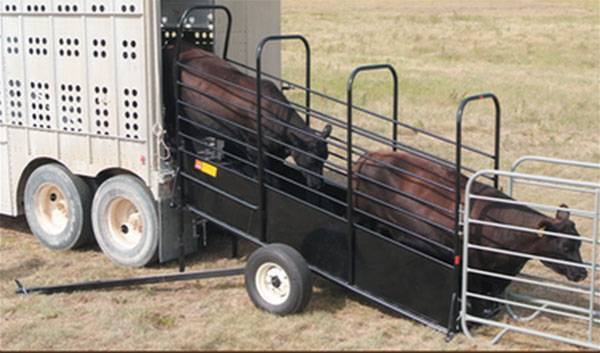 Winkel Plain Chute

Winkel offers you an option of loading chutes to fit your specific need. A lot of our customers have asked for a separate chute to accompany the panel carrier. We've termed it the Plain Chute, but it's everthing but that, with single steel axle, steel floor with gradual steps to reduce slippage and high steel side rails with five bar sides and four overhead support frames.
Daniels Feedyard Duty Loading Chute

We have taken the Daniels reputation for durability and reliability to the feeding industry with our new chute. This chute features a wider catwalk, side access door on the top deck, sliding fate at the top of the ramp, and a heavy duty, spring loaded bump plate. This chute utilizes Rumber flooring for greater grip and less chance of injury. We believe that this chute is built to handle many years of heavy duty use and as always comes with out 100% satisfaction guarantee.