Livestock Scales

For questions or more information on the products below, email or call us at 308-520-2729.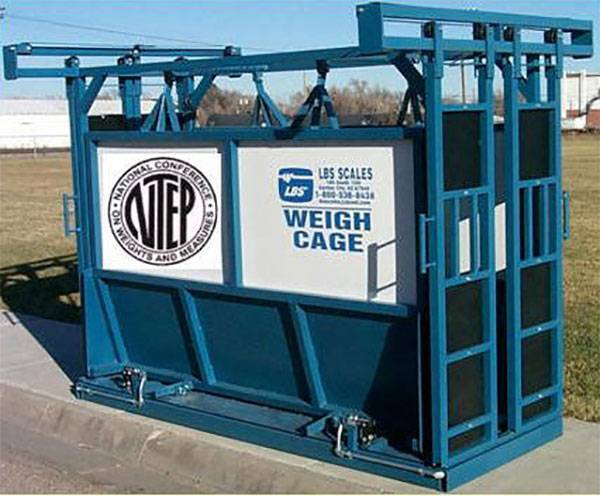 Single Animal Weigh Cage

This 8 foot 6 inch weigh cage is heavily constructed and comes fitted with all the electronics necessary for livestock weighing. This self contained unit also features adjustable sides to stop smaller livestock from turning within the cage, steel kick panels on the lower half, 1/4" plastic sheeting on the upper half to enable ear tags to be read via antennas and easy open bi-sliding doors at either end. The unique design of the easy slide doors allows the handler to open the head or rear gate when standing on either side of the cage; and with one hand.
Easy open 18" doors, bi-sliding doors at either end.
3/8" plastic sheeting on the upper half allows quieter operation and enables ear tags to be read
Adjustable sides with sloped bottoms prevents smaller livestock from turning within the cage.
Rebar is welded every 10" to a steel floor for easy footing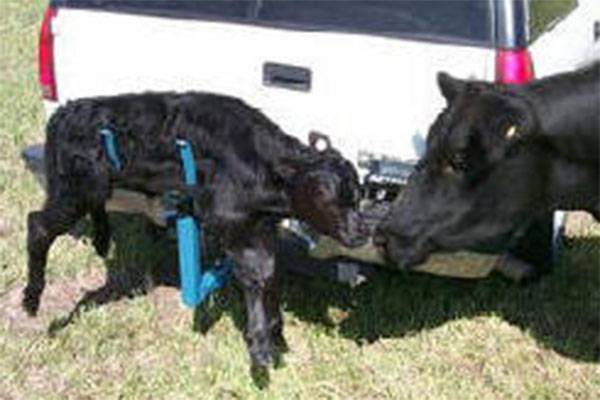 LBS Calf Scale

This scale is built rugged to work wherever you go.  Scale mounts to your pickup, ATV or any vehicle with a  receiver hitch.  The calf scale is great for today's progressive cattlemen where birth weights are recorded for registration or record keeping systems.

Also works well to transport calves.  Other benefits include having the calf at a good working height.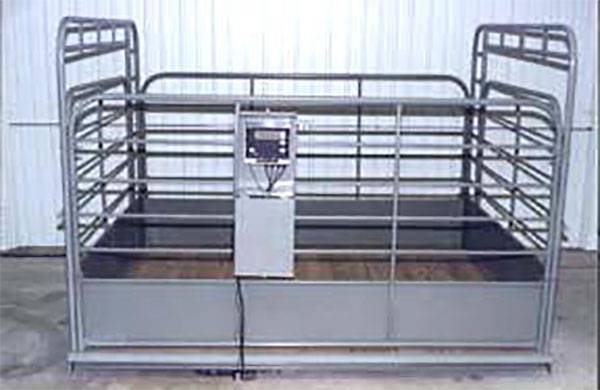 Central City Scale, Inc.

The Central City Scale livestock scale is available in four standard sizes:
8' X 10' (holds 8-10 head based on 1,000 lb. cattle)
8' X 16' (holds 12-15 head based on 1,000 lb. cattle)
8' X 20' (holds 18-22 head based on 1,000 lb. cattle)
3' X 8' (for individual animals)
Decks for the 8' X 10' and 8' X 16' are constructed of a 4" H-beam running the length of the scale and across the center. We use 4" X 4" X 1/2" angle on ends. A 4" channel is stood on end, running across for support. Also used is a 1-1/2" X 1/8" strap to support the decking. Base is 5", 9#/ft. channel turned upside down and runs the full length of the scale. Weigh bars rest on this channel (as shown). The deck is of 2" X 12"s, 8' wide. The deck is 8-1/2" off the ground. Chain links are attached on ends for easy loading. Deck dimensions can be altered on customer request.

Rack is built by a gate manufacturer. The side panels are 5'4" high. End gate bows are 6'8" tall. A solid panel runs from the floor up 20" high. Racks are constructed of 14 gauge round tubing frame. The 8" opening is standard. Rack dimensions can be altered on request

Chute scales from Central City Scale are designed to solve the kinds of everyday problems encountered in handling livestock. Our counter-sinking weigh bars are bracket-mounted to trim height from the platform, easing animal loading into the chute.

The weigh bars are installed parallel to the chute to reduce weigh bar shock when the animal hits the headgate. Central City Scale chute scales operate under the most extreme weather conditions, from -20 degrees to 140 degrees F -- compare that with the temperature range of most other scales!