Calf Tables/Alleyways

For questions or more information on the products below, email or call us at 308-520-2729.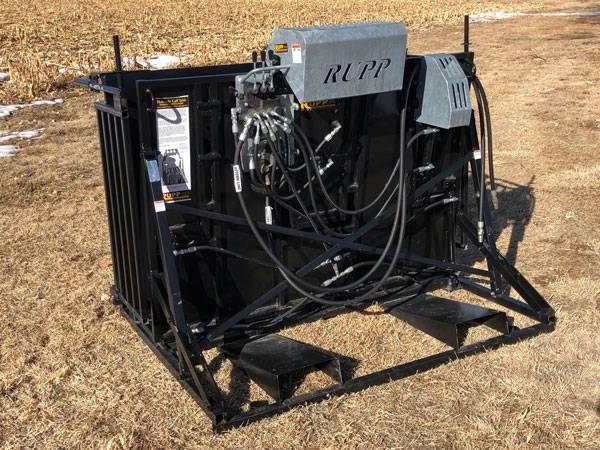 Rupp Hydraulic Calf Cradle
The Rupp Hydraulic Calf Cradle takes the "work" out of working calves. With three basic hydraulic functions the Rupp Hydraulic Calf Cradle properly restrains the calf to reduce the chance injury and stress while maximizing efficiency. It will work up to a 300 lb calf and nearly eliminates the usual wear and tear on the human body that comes along with working calves. The cradle comes complete with an 2hp electric power unit that uses 110v power source. No power, no problem, the Rupp Hydraulic Calf Cradle can also be run off of an existing hydraulic power supply. Call for pricing today!
Filson Manual Calf Cradle
The Filson Calf Cradle has a unique design that enables it to roll either left or right, which makes for easy access to both sides of the animal. The circle concept allows the weight of the calf and the table to always remain in the center of the base. Works well with animals up to 500 lbs. The 3 swing out doors allows for people to brand high on the hip.
Winkel Calf Processor
Designed and built by Winkel Manufacturing, working calves will be easier with their new Winkel Calf Processor. Built for 300 pound or smaller weight animals, the Calf Processor comes complete with an 8' alley and a 120" diameter half circle tub. Operators can easily walk through the alley as there are no overheads. Slide gates on roller bearings allow for quick and smooth traffic control. The base on the sliders is 5" channel iron which gives stability with less chance of calves moving the unit around. The Winkel Calf Processor comes in either a clockwise or counter clockwise tub configuration.