About
Since 1992 James Lantis and JL Enterprises has been selling the highest quality livestock equipment as an Independent Dealer/Distributor. Among the many brands offered, the most popular, Daniels, Pearson, and Winkel, have become a mainstay with our customers in the last 23 years. During that time period JL Enterprises has expanded its offering of livestock handling equipment to include: Titan West, Rupp Manufacturing, Central City Scales, Scott Manufacturing, Baasch & Son's Welding, WW Manufacturing, Johnson Concrete Waterers and several more.


Based out of Sutherland, Nebraska, JL Enterprises covered nearly every part of the country, doing business in all but 5 states in the United States. JL Enterprises took great pride in the fact that almost every piece of equipment sold was either delivered by James or his son Bob. This has allowed JL Enterprises to get to know each customer face to face and build long-lasting relationships.


In September of 2015, James sold JL Enterprises to his son Bob Lantis who has been active in the business for the last 3 years. As a result of the change of ownership, Bob changed the company name to RJL Enterprises, LLC. Though there has been a change in ownership, RJL Enterprises, LLC will continue to the same great tradition of providing customers with the same high quality livestock equipment as well as the unmatched customer service that the customers have come to expect over the last 23 years.


RJL Enterprises and its owners, Bob and Jenny Lantis appreciate all of our loyal customers and look forward to continuing to serve our customers in the future.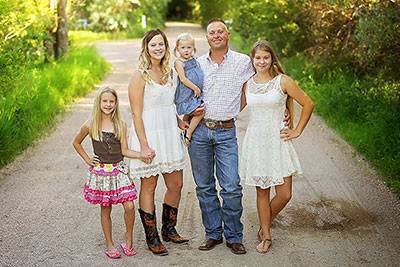 Quality Livestock Equipment from our Family to Yours